Straight

bloom. | ORGANIC
all in one mix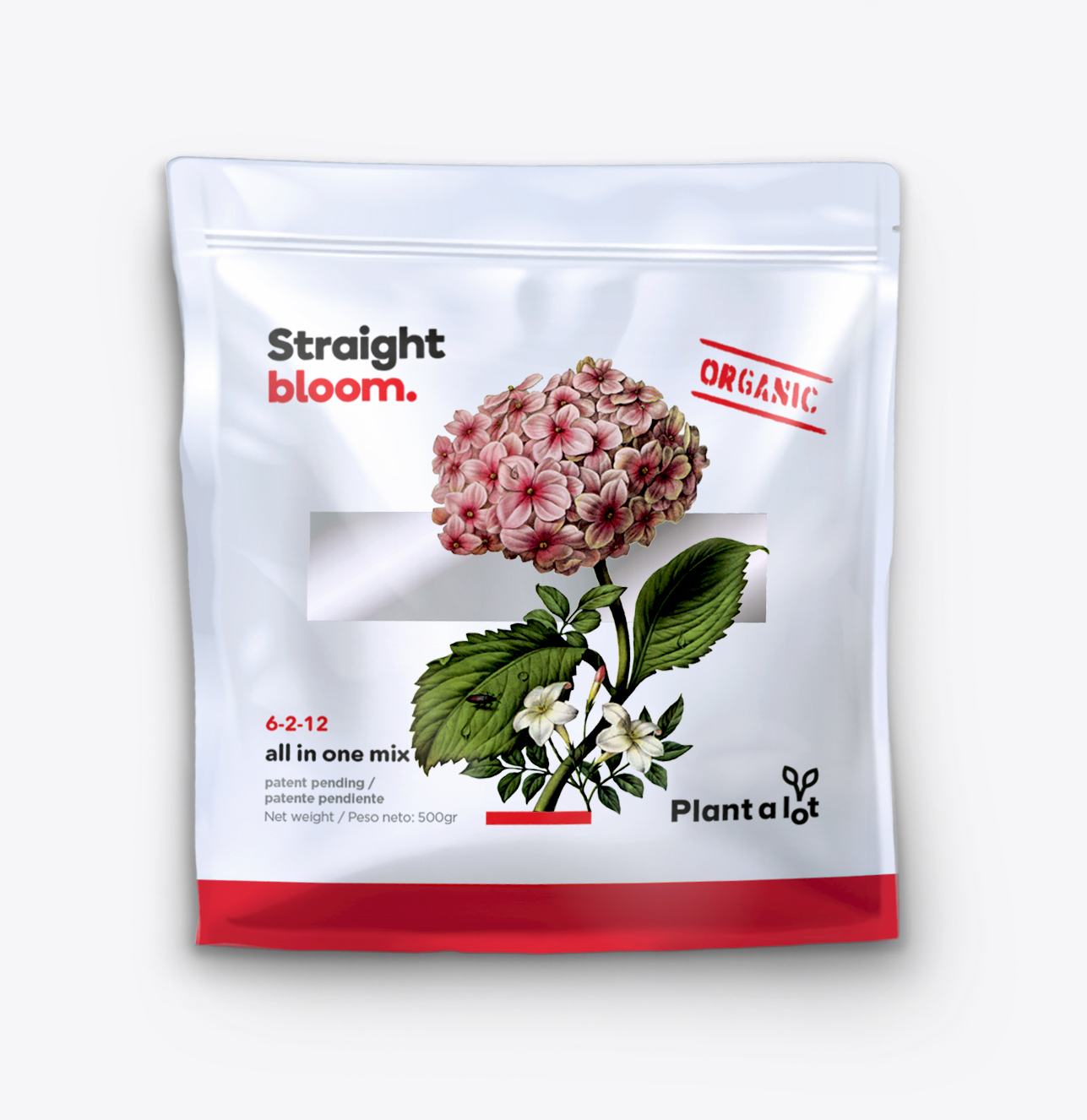 Plant-a-lot Straight Bloom has an Organic version too!!
Produced from 100% certified organic materials, this one of a kind formula combines a full set of NPK nutrients, chelated micronutrients, organic calcium and magnesium with an array of beneficial mycorrhizae, nitrifying bacteria and kelp extract.
This is an extra concentrated and all-inclusive product, unique in the market of organic nutrition.
All nutrients are water soluble and readily available for your plants!
Total Nitrogen (N)…………………………….6%
Phosphate soluble (P2O5)………………..…2%
Potasium soluble (K2O)……………………12%
Calcium (Ca)………………………………….2.5%
Magnesium (Mg)………………………….….1.0%
Boron soluble  (B)……………………….…..0.09%
Copper soluble (Cu) …………………….….0.13%
Iron soluble (Fe)………………………….….0.20%
Manganese soluble  (Mn)…………………..0.32%
Zinc soluble (Zn)………………………….….0.35%
Combined with: Humic acids, mycorrhiza that protect the root system and multiply the nutrient uptake (Bacillus subtilis, Bacillus licheniformis, Bacillus megaterium, Bacillus mucilaginosus, Rhizophagus irregularis), Sugar beet vinasse (microbe food), Nitrifying Bacteria and Kelp extract.
Plant-a-lot Straight Bloom Organic has a small and discreet packaging, with 98% less plastic and a reduced carbon footprint.
Available in zip-lock bags of 500g of water soluble powder.
Also available in 10kg bulk buckets after ordering.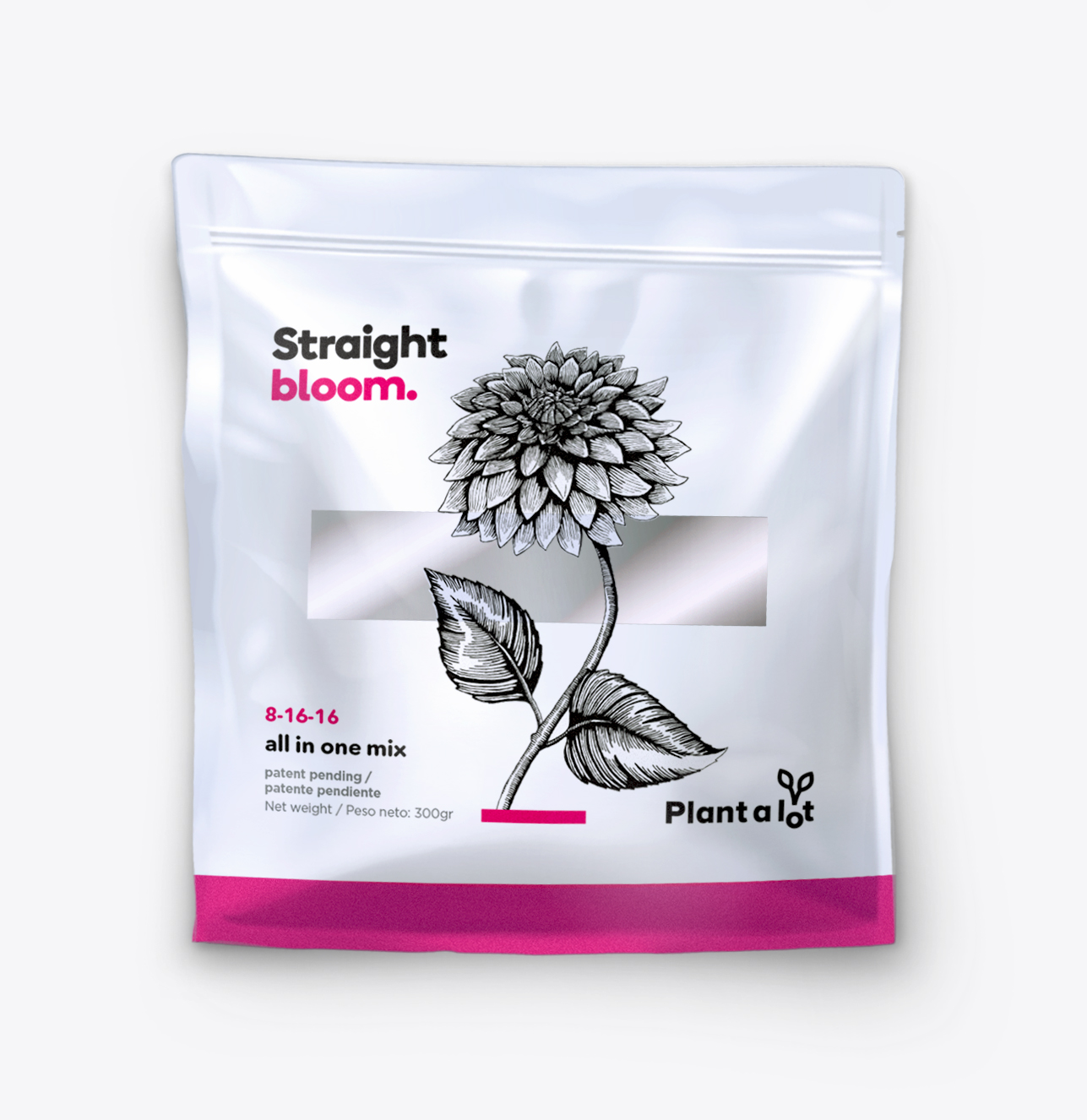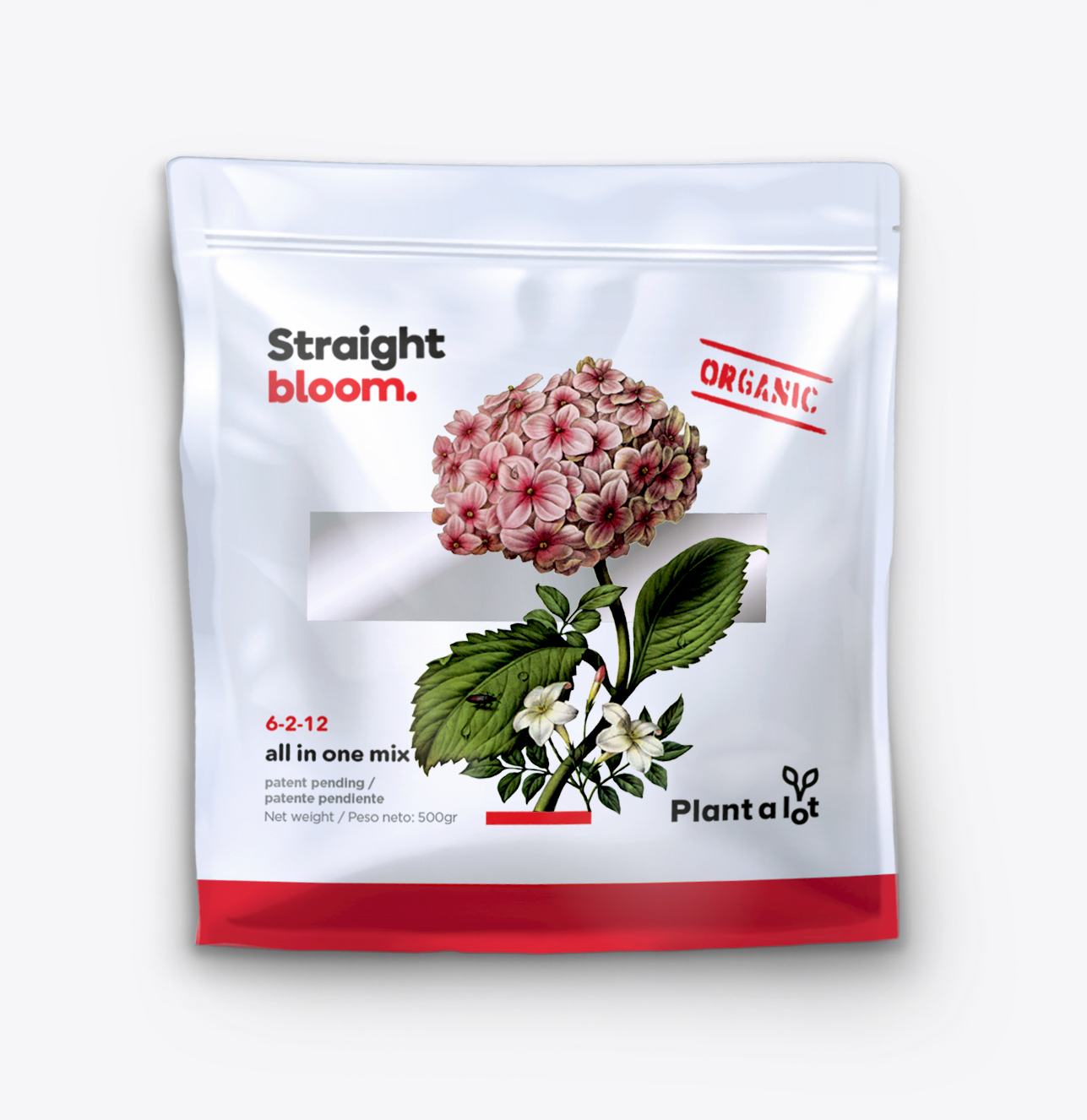 Straight bloom. | ORGANIC
For more Information
If we didn't answer all of your questions, feel free to drop us a line anytime.
Contact Us